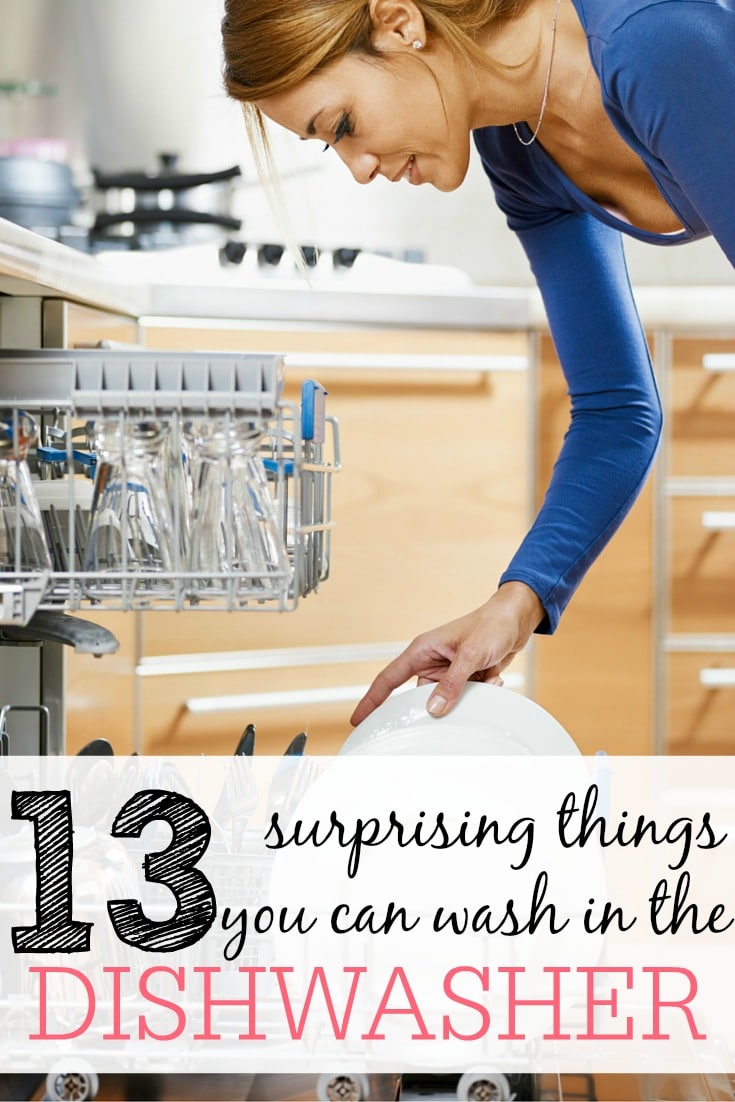 Years ago, before the kiddo was born I was a teacher in a pre-school. One of my jobs every day was to load all the toys that had been played with that day in a dishwasher and clean them. The pre-school had an amazing dishwasher that did an 8 minute load. Yes, that's right. 8 minutes to run a load of dishes. I still dream of having a dishwasher that can do that!
Until I worked there I never dreamed of putting anything but dishes in a dishwasher. After all, it is called a dishwasher not a toy washer. But, since then I have found that there are so many things you can clean in your dishwasher. The average dishwasher gets the temperature of the water around 130-175 degrees. This is perfect for killing off germs and cleaning things. Check out these 13 surprising things you can wash in the dishwasher.
Dog Bowls– My dog's bowls seem to get food and grime stuck on them. I just toss them in the dishwasher to get them clean and shiny again.
Sponges and Scrubbers– You can put any sponges or scrubbers through the dishwasher on the top shelf to get them clean and disinfected. I put the scrub brush that I use to wash dishes through the dishwasher about every other week.
Stove Hood Filter– Have you ever looked at all the grease and grime on the stove hood filter? It's disgusting. Just put it in your dishwasher on the hottest setting to get it clean.
Toys– As I mentioned above the dishwasher can be a great way to get lots of toys clean and disinfected easily. If you have small toys I recommend placing them in a laundry bag so they don't fall to the bottom of the dishwasher and melt.
Combs– You can clean combs or plastic hair brushes easily on the top rack of the dishwasher.
Grill Rack– If your outdoor grill rack is coated in baked on gunk just toss it in the dishwasher. I recommend using the extra scrubbing cycle if you have one.
Cup Holders– My car cup holders are often sticky from things that spilled in them. If you can remove your cup holders just put them in the dishwasher to get them clean again.
Fridge Drawers– Ever open the fridge drawer to find a mess? Just put the fridge drawer in the dishwasher to get it clean again.
Outlet Covers and Vent Covers– Our bathroom fan cover gets so dusty and dirty. I think hairspray must stick to it and then attract all the dust in the house to that fan cover. It is so gross! You can get it perfectly clean again by washing it in the top load of your dishwasher.
Canning Jars– you can use the dishwasher to sterilize your glass canning jars before you use them.
Stove Grates– I must be a very messy cook because my stove grates are constantly covered with food. About every other week I just pop them in the dishwasher with some dishes to get them clean again.
Bathroom Accessories– The dishwasher is a great way to remove germs and grime from your toothbrush holders, soap trays and more. I would recommend the top shelf only and make sure they can take the heat.
Window Screens– If you can fit in the window screens they will clean up really well in the dishwasher. Skip the soap and just run them on a regular cycle.
I recommend using the top rack only for most of these things, and of course use some common sense. Anything that looks like it would have problems with the intense heat of the dishwasher skip putting in there. Of course, some things you will want to run in a load by themselves too. As much as I love them, I can't bring myself to wash the dog bowls at the same time as my food bowls.
Next time you need to clean something skip all the hand scrubbing and put it in the dishwasher. Do you have anything surprising that you wash in the dishwasher?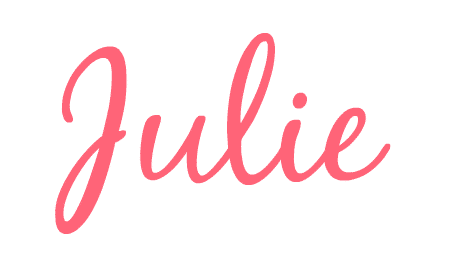 P.S. For more cleaning tricks and frugal tips delivered to your inbox subscribe
here!
---
Join the newsletter
Sign up to receive our free newsletter and a free eBook "The Best Homemade Cleaners"