I hate those evenings when you realize it's almost dinner time, but you don't even know what you're going to make. You go to the fridge, but you feel like you have nothing to eat. I try to stay on top of my meal planning, but sometimes life gets the best of me. With the following 20 pantry staples you need to save money you can whip up a frugal meal in no time at all.
Rice– There are so many meals you can quickly throw together with rice. We make our beef stroganoff with rice, Chinese dishes, jambalaya and more.
Cream Of Soup– Whether it's cream of mushroom, chicken or celery this soup is great to have on hand. I use cream of mushroom with some eggs to make a quick Quiche.
Flour– What would a pantry staples list be without flour? I use flour in cooking constantly. If you get desperate for dinner try a canned soup and my favorite beer bread.
Potatoes– Most of the time potatoes are the side dish, but you can make potatoes the star of the meal too. I love to do a slow cooker baked potato bar. It's so easy and everyone can make their own dinner the way they like it.
Canned Tomato Paste– Make your own tomato sauce, add to rice for some jambalaya, or make a tomato soup. There are so many things to do with tomato paste.
Dried Beans– Bean burgers are a quick easy meal when you need a quick dinner. You can also make up some bean soups.
Tuna– Tuna can be such a lifesaver for a quick, easy dinner. You can make tuna salad, tuna tacos, or tuna melts.
Oats– You can make some granola bars with oats. My favorite thing to do with oats is make a granola and serve it over yogurt and fruit.
Lemon Juice– I love lemon juice. I use it to add flavor to so many foods. Plus, you can use it along with milk to make buttermilk. It's so much cheaper and easier than buying buttermilk.
Chicken Broth-Chicken broth can be a base for a soup or a stir fry to use up leftover veggies and meats. Toss in some rice and you have an easy dinner.
Yeast– Fresh bread is so yummy, it can almost be a meal in itself. With yeast in the house you can always just bake up some fresh bread.
Peanut Butter– PB&J's are the best desperation meal. In fact, I pre-make my peanut butter and jelly sandwiches and freeze them. Then just let them sit out for a few minutes before you eat it.
Quinoa– With quinoa you can make a power salad, a pizza crust, or even fry it up like rice. It's so yummy and good for you too.
Eggs– I love the incredible edible egg. If you are looking for a quick meal try making an omelet. You can just add some leftovers and cheese to the eggs to have a delicious meal. Crepes is another easy egg meal to make.
Pasta– I love to have some dried pasta on hand to make a quick dinner if I need it. Frozen ravioli are another easy pasta to make. Just add some pasta sauce and you are good to go.
Butter– Butter can be used in so many different things. From baking to toppings on baked potatoes, I use butter every single day.
Salt– From baking recipes to seasoning our food salt is definitely the most used seasoning in our house.
Canned Sauces– Tomato and Alfredo sauces are perfect to grab for the nights you don't feel like cooking.
Parmesan cheese– We love fresh grated Parmesan cheese in our family. I try to keep some Parmesan cheese in the fridge. Skip the Kraft and buy a small block at the store to grate yourself. It is amazing how much better foods taste with some fresh grated Parmesan on top.
Tortillas– You can use tortillas for tacos, lunchmeat roll-ups, or quesadillas. It's so easy to make a meal with tortillas.
So, say goodbye to ordering out pizza last minute with this pantry staple list. From now on you can cook a dinner with little to no planning. What do you love to have on hand to cook with?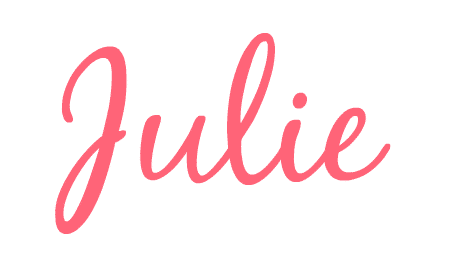 P.S. For more cleaning tricks and frugal tips delivered to your inbox subscribe
here!
---