When I was a kid I loved giving homemade Christmas gifts. Usually it was pot holders made from my loom kit. Then, there was the year I gave out metal hangers painted with fingernail polish. I am sure they were cherished for years. 😉 But, homemade Christmas gifts don't have to be cheesy. Here are 15 homemade Christmas gifts people will actually be happy to receive.
This Coconut Oil Lip Gloss would be great for any teen or tween. I love that you can customize the colors.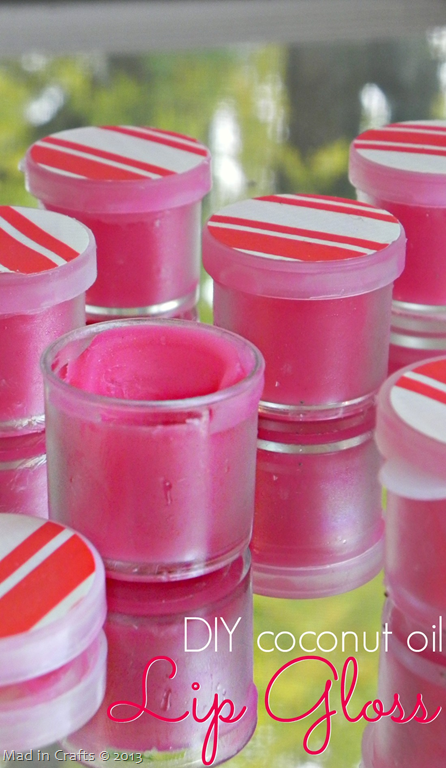 This Milk & Honey Soap is prettier than any soap you could buy in the store. But, the best part is you can make it in less than 10 minutes.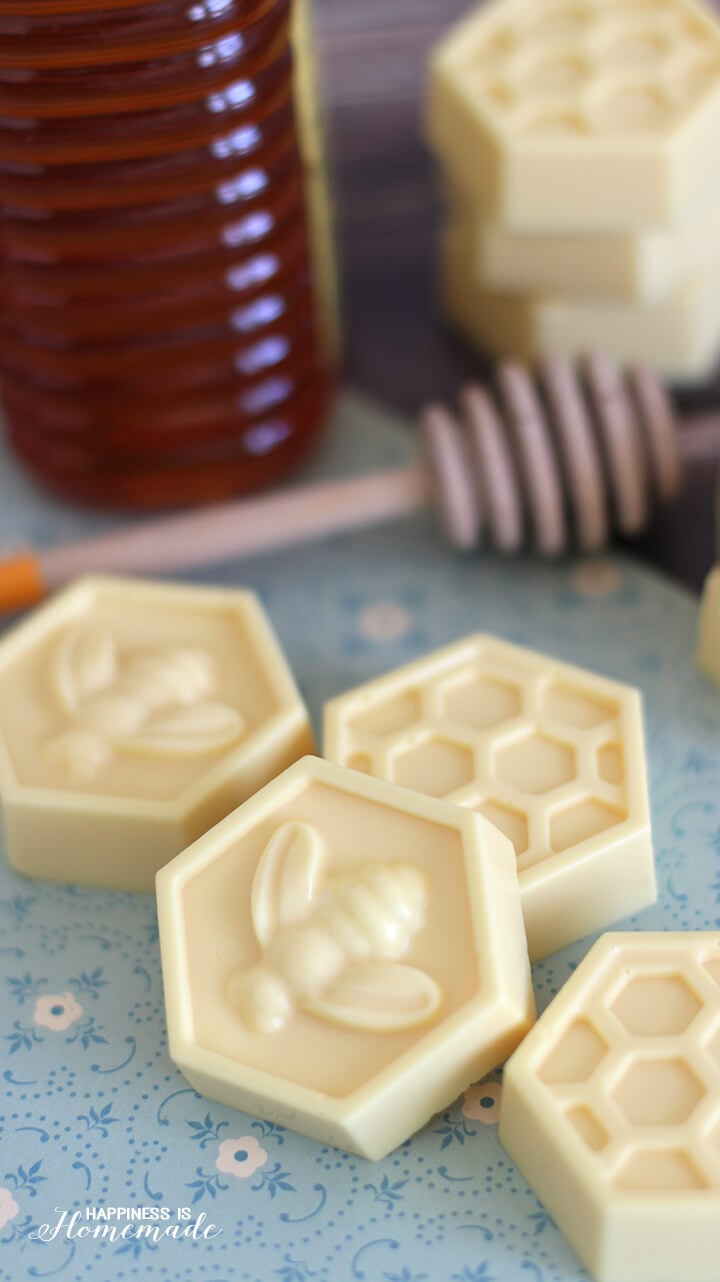 Girls would love this bow organizer. Now if only I could talk my son into wearing the cute bows. 🙂
My Lavender Gardeners Scrub only takes a few minutes to make and is perfect for any gardener. I love how soft it makes my hands.
I love this DIY Felt Coffee Cozy. It's perfect for any coffee lovers.

I love relaxing in the tub with a glass of wine. These bath bombs look like they would make the tub even more relaxing. What mom wouldn't love these?
This red pepper jelly is a fantastic appetizer for any Christmas party or can be a great hostess gift. I love having a couple extra jars around for the holidays.
I love this idea to use an old book to make a Kindle cover. It would make a great personalized gift for any Kindle owner.
I wish I had found this lap desk last year before I bought one for my husband. They are so useful and cute!
For the hard to buy for guy, try these DIY beard oils. I love how soft beard oils makes my husbands beard. I may have to make him these beard oils this Christmas.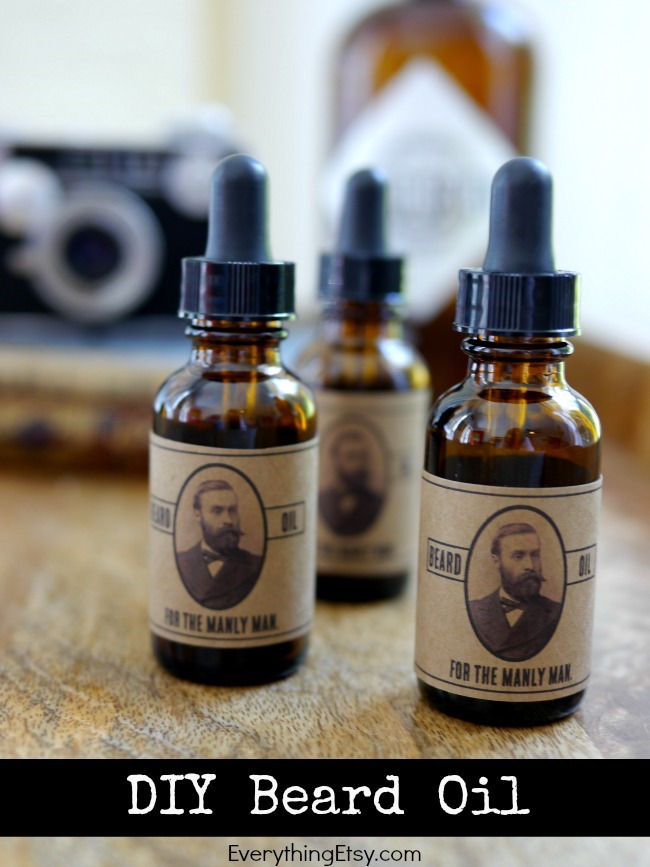 My family loves this hot cocoa mix. You can put it in a canning jar for a great gift for neighbors or teachers.
This lemon mint sugar scrub seems like the perfect thing to get someone up and moving in the morning. Plus, it only takes 5 ingredients to make.
You can skip buying candles this year and try making these cute soy candles. These would be perfect to have a teen or tween make for their friends.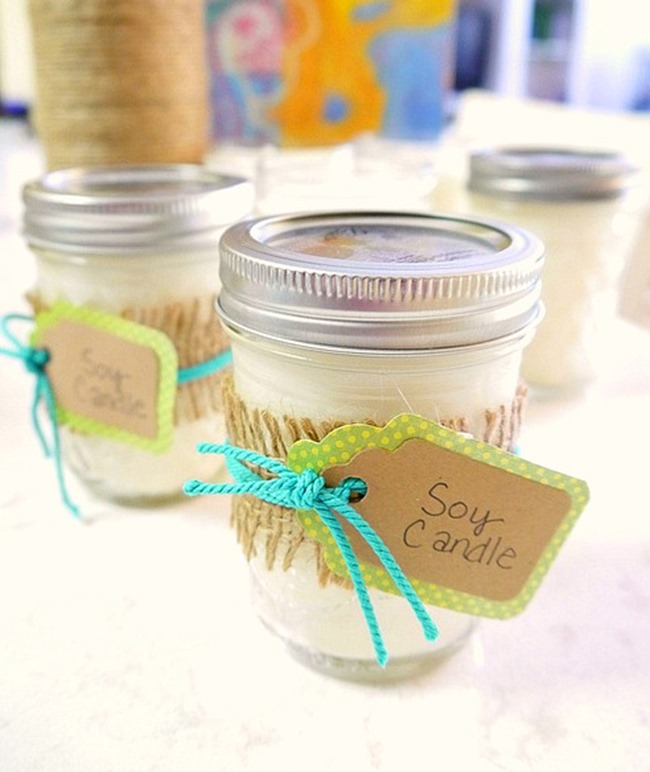 Love, love, love this wine soap bottle. Plus, the best part is you need to start with an empty wine bottle.
In ten minutes you can turn that old t-shirt into a new fringe infinity scarf. This would be a great way to use what you already have in the house to make a Christmas gift.
So put up your rainbow loom and get the kids busy with these inexpensive homemade Christmas gifts.  Not only will people love to receive them, but you can have a great time making them. So get out the craft supplies instead of your money this Christmas and give some fantastic homemade gifts.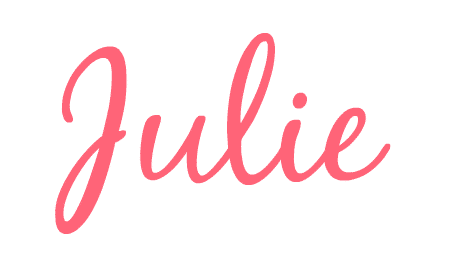 P.S. For more cleaning tricks and frugal tips delivered to your inbox subscribe
here!
---